Credits & copyright 
Owner of the website: Herta Pitscheider Schmalzl 
Content
Editors are in no way responsible for given information not for completeness, correctness and for it being up to date. No responsibility can be given to editors if the use of the given information leeds to material and/or moral damage. 
Links to other websites
The owner doesn't assume any responsibility for the content of linked sites. 
ALL RIGHTS RESERVED
Welcome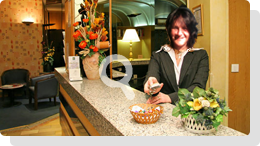 We rent two apartments for zour holidays in the Dolomitesl. Our house is in a sunny and panoramic position and you can reach the village center of Ortisei in 5 minutes walking.